Your hands-on specialist for web accessibility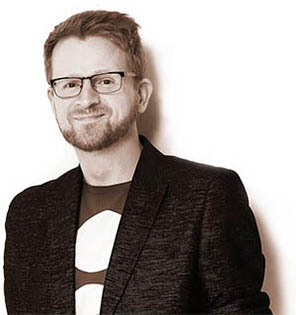 As freelance web developer, certified Web Accessibility Specialist (IAAP), WCAG auditor, consultant, author and trainer I'm working for agencies, start ups, screen designers, colleagues of mine - and direct customers. In the mission of our common goal: building a web for all.
Being both a web developer and web accessibility consultant means I'm close to the real world and speak the language of your "engine room".
I also focus on web app accessibility and have published the e-book "Accessible Vue" in 2021.
Mein Workshop "E-Commerce barrierefrei"
Ab 2022 biete ich einen Trainings-Workshop zum Thema "Web-Barrierefreiheit im E-Commerce – Konformität und Best Practices" für Webentwickler*innen an. Wenn Sie sich bereits jetzt auf die kommenden gesetzlichen Regelungen zum zugänglichen Online-Shopping vorbereiten wollen (Stichwort "Barrierefreiheitsstärkungsgesetz"), tragen Sie sich in meine Mailingliste ein. Sie bekommen eine Nachricht sobald es losgeht:
My services
Frontend development (HTML, CSS, JavaScript)
Accessibile solutions for web sites and web apps
Content Management Systems: ProcessWire, Kirby
PHP Framework: Laravel
Concept, audit and consultancy
Selected clients
unymira
Deutsches Historisches Museum
Messe Frankfurt GmbH
ArbeiterKind.de gUG
betterplace.org
DCM Film Distribution GmbH
Sozialhelden e.V.
Universal Music
ownCloud
Case Studies
hoerschmuck.de
Light, high quality and elegant hearing jewellery from EORA, suitable for everyday use.
Leistungen
CMS ProcessWire
Website
Shop finder
Implementation Screen Design
HTML
CSS
JavaScript
Read more about the project

hoerschmuck.de